educational robot dinosaurs skeleton replica ( Triceratops Skeleton )
1).Material: Advance Resin + Fiberglass
2).Movements: None
3).Sounds: None
4).Power: None
5).Accessories included: None
6).Remarks: All of our animatronics products made up of well treated metal frame ( international export standard) Movements,skined and fleshed with a high density foam , sculpted by our professional artists team with a high grade silicon rubber , which make an alive-look , good touch and smooth movements animatronic dinosaurs .
Suitable for indoor and outdoor use .
Can be displayed at Exhibition show , Dino & theme park , Museum , Playground , Exhibition show , Super market etc...
Dimensions L=8m , W=1.5m , H=2.3m ( Small fossils replica packaged into a wooden box when shipment. Install the samll parts into a whole unit after these samll parts arrived in your place )
The making process photos of dinosaur skeleton replica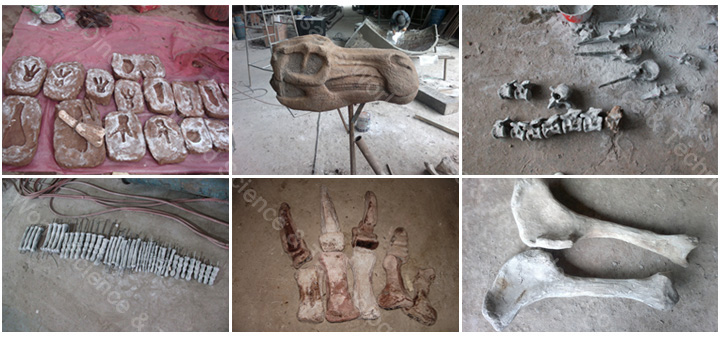 The process of painting for the dinosaur skeleton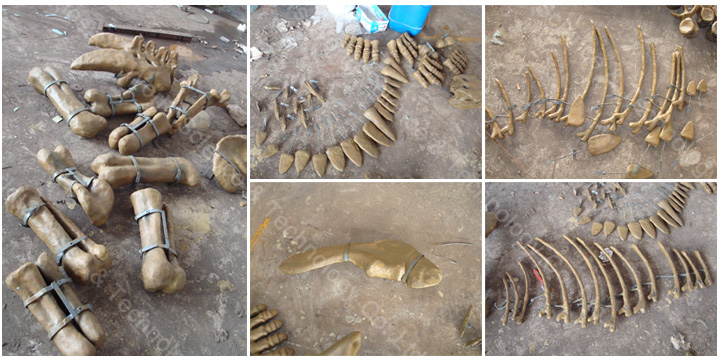 Finished the installation and assemble of dinosaur skeleton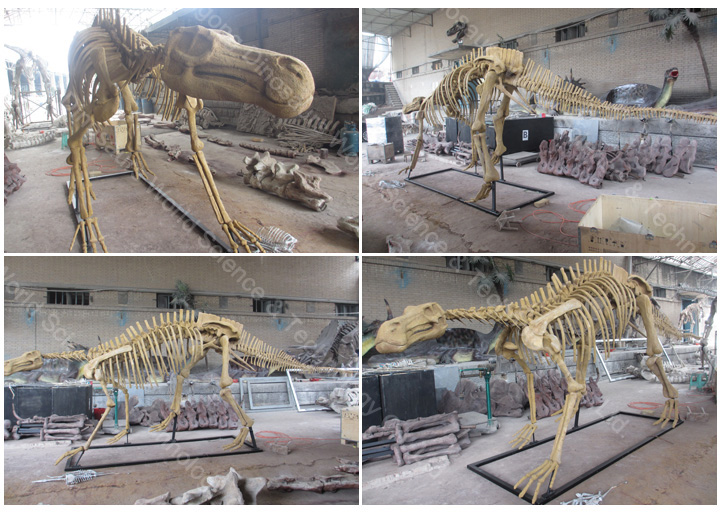 Buried dinosaur fossils replica and the accessories for the dinosaur parks

Packing & Marks for dinosaur skeleton and fossils replica

The delivery time for a complete dinosaur skeleton replica is around 45days.
From factory to Chinese port and then to customers port will go around 38days.
The delivery time for the dinosaur replica which we have made will be faster than the customized one .
DINOSAURS WORLD
DINOSAURJOY
ROBOT DINOS
ANIMAL MAKER
KID PLAYGROUND EQUIPMENT
ANIMATRONICS DINOSAURS